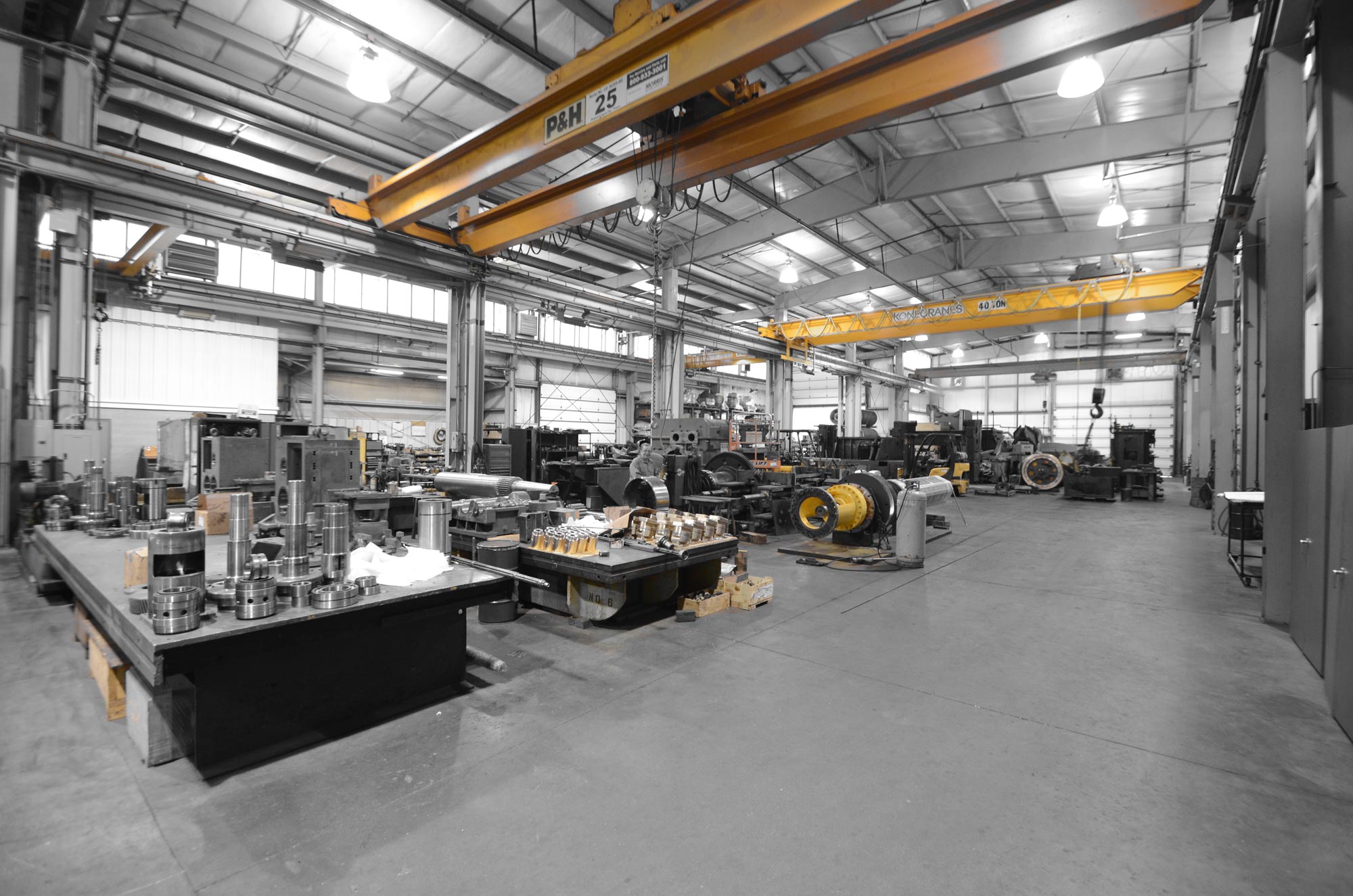 Turn Key Projects
Precision Machining Services
Mandrel Repair Services Chicago
Fabrication & Welding
Steel Mill Repair Services (including also Energy Generation and Pump Industries)
Mining and Crane Industry Needs
Paper and Pulp Industry Needs
Reverse Engineering & Repairs
CNC Milling
CNC Boring
CNC Turning
And More
Our comprehensive machine shop includes Computer Numerical Control (CNC) boring mills, machining centers and lathes for the best machining accuracy. Our machinists have been professionally trained in all aspects of CNC, and are experts with close-tolerance work. Our large CNC and small CNC machine shop in Chicago gets the job completed efficiently and on time, which is an essential part of making sure your project stays on or even under budget.
We're the ideal CNC machine shop for today's inventors and designers, too, with ample under-roof space, the right equipment for your fabrication needs, plus a number of quality vendors providing a complete line of services.
Have an exotic material to work with? We live for that! Our machinists and programmers have extensive experience in unique metals, plastic types, woods, foams and more.
At WestSide our goal is to be your go-to CNC machine shop, and aim for 100% customer satisfaction. It is our focus on customers and our commitment to getting the job done right the first time that accounts for our rapid growth in Illinois and the greater Chicago area.